The Coffmans, is a family trio consisting of Louis, Tamra and their daughter, Canaan. They make their home in the beautiful,"Bluegrass State" of Kentucky that has produced other Gospel Music families such as:  The Happy Goodmans, The Rambos, The Bishops and The Crabb Family.  And just like those legendary artists, they have their own recognizable sound.  With that sound, they have enjoyed singing all over the southeast and midwest United States.  However, their music has been heard all over the world via radio and internet.  They have had multiple Singing News top 80 and top 40 charting songs and are enjoying sharing current releases from their fourth studio album, Just Jesus, produced by Jeremy Peace on Peace Records.
Louis and Tamra come from a background of ministry; both musical and pastoral.  Now, as Canaan has felt the calling to ministry, The Coffmans are thrilled to be fulfilling that calling as a family.  Their good friend, Jason Crabb says it this way, "Many people do things because they want to.  It's refreshing to see people called to do what they are doing and love that call".  It's evident each time they take the platform to sing.  Every song is presented with intensity, drawing the
audience in to the message of each song.
The Coffmans' music is rooted in Southern Gospel with a progressive twist. However, you will also find yourself laughing at the down home stories and testimonies The Coffmans have to share. The message of Jesus is evident in each song and the music is designed to appeal to audiences of all ages.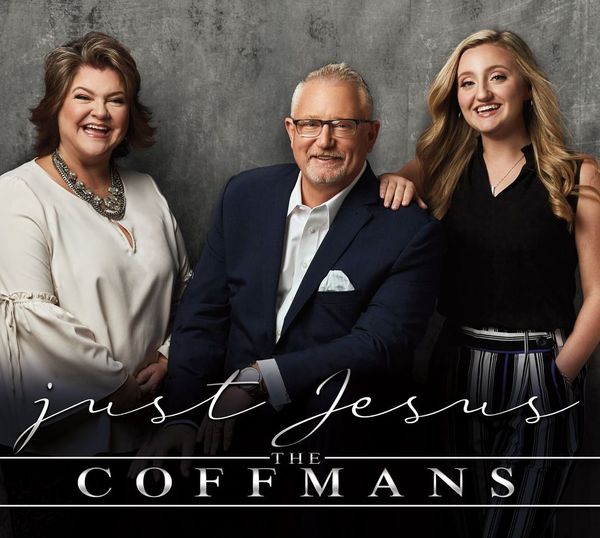 Many people do things because they want to. It's refreshing to see people called to do what they are doing and love the call that God has placed on their life. I love The Coffmans. Their heart is so pure and they are my friends.
- Jason Crabb 
The great state of Kentucky has produced some incredible family groups over the years including, but not limited to the Happy Goodmans, Rambos, Bishops and the Crabb Family. The Coffmans will soon add their name to this amazing list of great artists.
 - Les Butler  BMG
Gospel music in general, is not something I'm generally impressed with. I've been there, done that, seen and heard most everything there is to see and hear! 
It's usually a set of cover songs, that rarely even come close to the original.
These folks were incredible. They came in and did what they do with anointing and originality! It was refreshing to hear talent, with great original material! 
Can't wait to work with you guys in the future!
-Mike Garner - Evangelist , Concert Promoter
Louis, Tamra & Canaan have ministered and worshipped with us many times and the calling and anointing on their lives has been evident to our entire congregation each time. Having been involved in gospel music myself for many years, I have always been hesitant to open my local church doors to just anyone. However, the ministry of this family, leaves us encouraged and always leads us into His presence where healing, deliverance, restoration & and salvation take place. Your church, congregation or event will be blessed by their ministry as you see their heart to please God flow through every lyric they sing and words of encouragement they give. 
- Bryan Montgomery, Senior Pastor, Danville Church of God